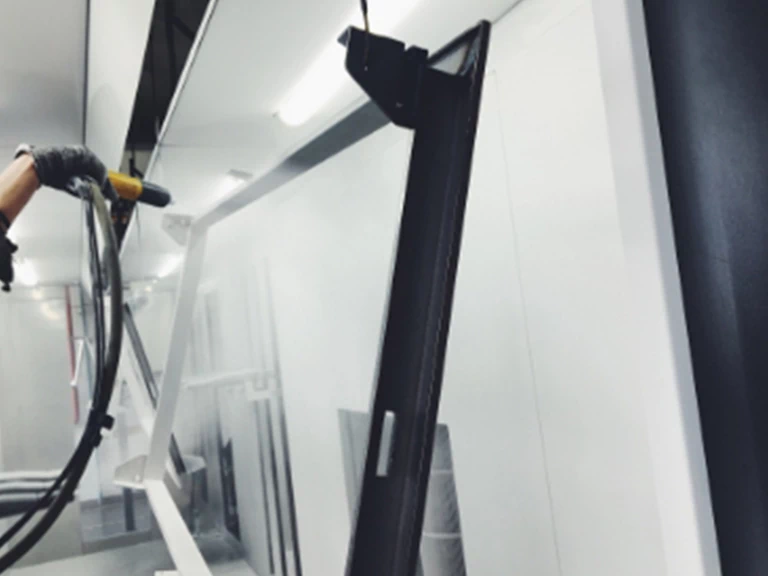 Powder coating is currently one of the most popular and most durable methods of coating metal surfaces. The paint in the form of powder is applied to the surface by electrostatic spraying, which allows it to be evenly distributed over the painted surface.
The coating process consists of the following stages:
mechanical surface preparation,
electrostatic application of
powder coating(s),
polymerization of the applied paint at the temperature of 160°C - 230°C.
After approximately 20 minutes, the coating melts and hardens, gaining excellent performance and anti-corrosion properties.
Our powder paint shop accepts various orders. Thanks to a large furnace with dimensions of 2000x2000x6000 mm, we can varnish both large dimensions and small details. We work on single elements and entire series. Customers who are interested in the powder coating price list are welcome to contact us - our services are priced individually depending on:
detail size,
its condition
selected paint,
order scale.